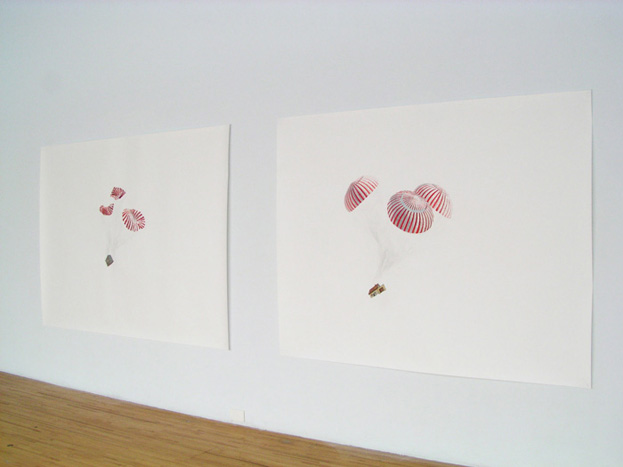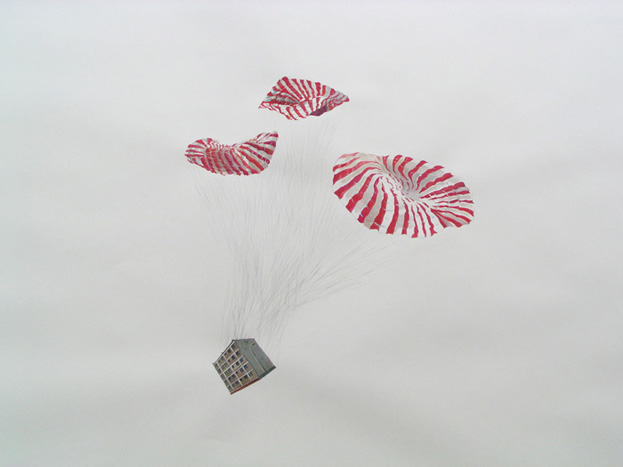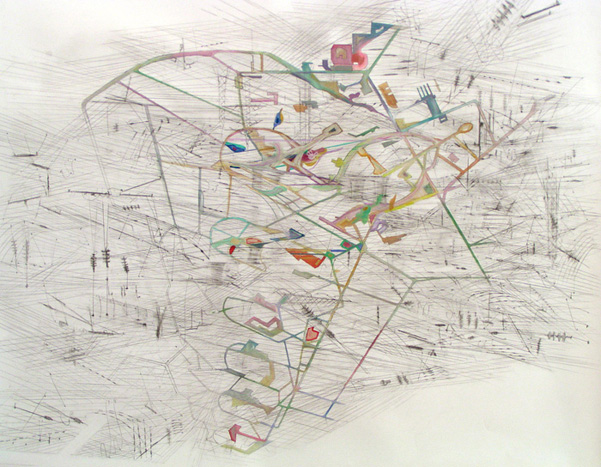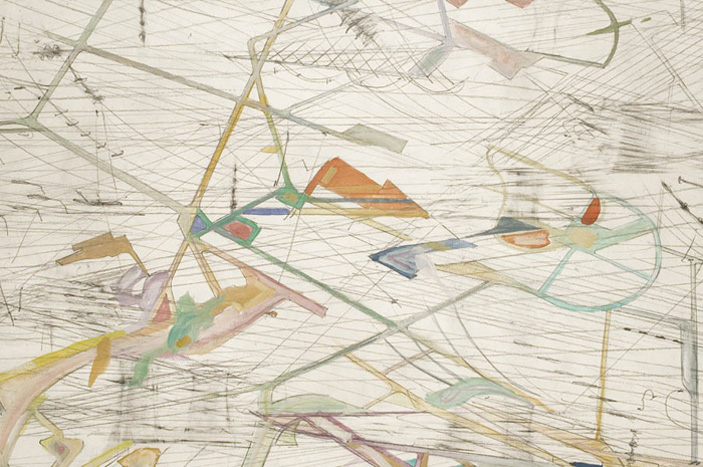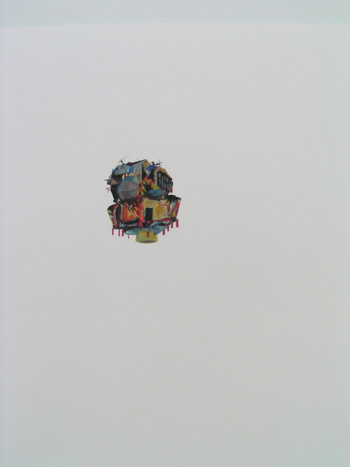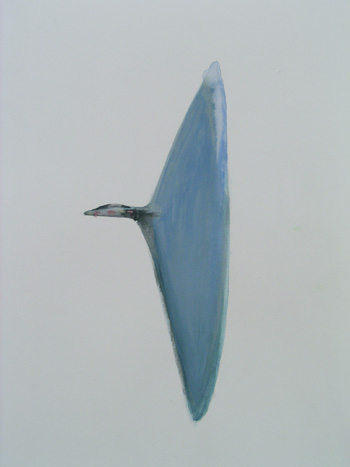 Perdu dans l'Espace
Mes dessins réalisés en grands formats proposent des architectures isolées dans le vide du papier blanc. Ils sont portés par les parachutes rouges et blancs de la NASA qui simulent leur état latent de légèreté. L'effet de flottement joue entre les moments d'ascension et de descension des parachutes, un moment marqué par l'espace négatif du dessin, un instant suspendu dans l'attente.
Ces grands dessins sont complétés par une série de petits dessins intitulés "Spoutnik". Ils présentent des satellites agglomérés de couleur, engins perdus dérivant au large de la lune ou dans la traversée du mur du son.
Owens Art Gallery, Université Mount Allison, Sackville, N.-B. 2006
Künstlerhaus Villa Concordia, Germany 2004
Collection du Musée national des Beaux-Arts du Québec

Grand format 150 x 175 cm
Série Sputnik 40 x 35 cm
gouache


Lost in Space
My large format drawings show isolated and supended buildings in the void of the white paper. They are held by the NASA red and white parachutes in an attempt to create a real performative event. "This is the time-space of the fall - too brief to inhabit - except in imagination." Paul Virilio, "Unknown Quantity"
The idea of weightlessness is visible in a series of small drawings which condenses the dream of space flight.
Owens Art Gallery, University of Mount Allison, Sackville, N.-B. 2006
Künstlerhaus Villa Concordia, Germany 2004
Collection of the Musée national des Beaux-Arts du Québec

Large format 150 x 175 cm
Sputnik Series 40 x 35 cm
gouache